Meet the team
Our Team has over 70 years' combined experience working in the development and construction industry. Our Goal is to develop energy efficient new homes that meet the needs of the public. We aim to provide 30% affordable housing.
Adrian Davey – Managing Director
Adrian has over 25 years experience in the development industry. He has worked for housing associations, development companies and for councils in a variety of roles including tenancy, property and care management, as well as developing more than 4000 new homes.
A successful partnership builder, twice he doubled the size of the business he worked for, and he and his teams have won several awards for innovative sustainable development. He has previously set up and run a profitable house building business as well as his own consultancy.
Adrian has a degree in Housing Development and Management and a Diploma in People Management. He is a professional member of the Royal Institution of Chartered Surveyors, Chartered Institute of Housing and Chartered Management Institute.
Will Noton – Development Manager
Will has 20 years experience in development and has worked in senior positions at JCDecaux, Westminster City Council, MAS Real Estate. Will is one of the Development Managers for New Vista Homes working with the local community to deliver a programme of new homes for sale and affordable housing in Central Bedfordshire.
James Bowness – Development Manager
James has over 25 years' experience in the construction and development profession. James worked in professional practice for many years, until he started his own consultancy firm and development business.
As a professional member of Royal Institution of Chartered Surveyors with a Post Graduate Diploma in Project Management and a MBA graduate, James is an effective project manager. James' experience has included cost and project management in many sectors including commercial office development, health, schools and universities, and business parks. More recently James has worked on student accommodation projects and residential development.
James seeks to achieve value for money in his projects through effective Value and Risk Management initiatives. His quantity surveying degree and training has provided him with a wealth of experience in procurement methods and the construction process from conception through to completion.
James' passion for construction and development is not limited to his working life; he has successfully redeveloped many houses and is an enthusiastic self-builder and Part P qualified electrician. When not socialising with his wife, James can be seen clambering on a roof.
Lorraine Maddison – Business Support Manager
Lorraine has worked in administration and managerial positions for over 18 years and for the last 10 of those years has worked for one of UK's leading Estates agents. Lorraine loves interior design and has recently moved into her second renovation project.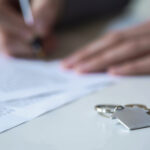 The Board